Book Titles

(2014) At the Sharp End of Lightning by N.R Bates
(2014) The Gathering Places by N.R Bates
(2015) The Fall of Icarus by N.R Bates

Please follow the links below to purchase the books at Amazon, Createspace and other distributors.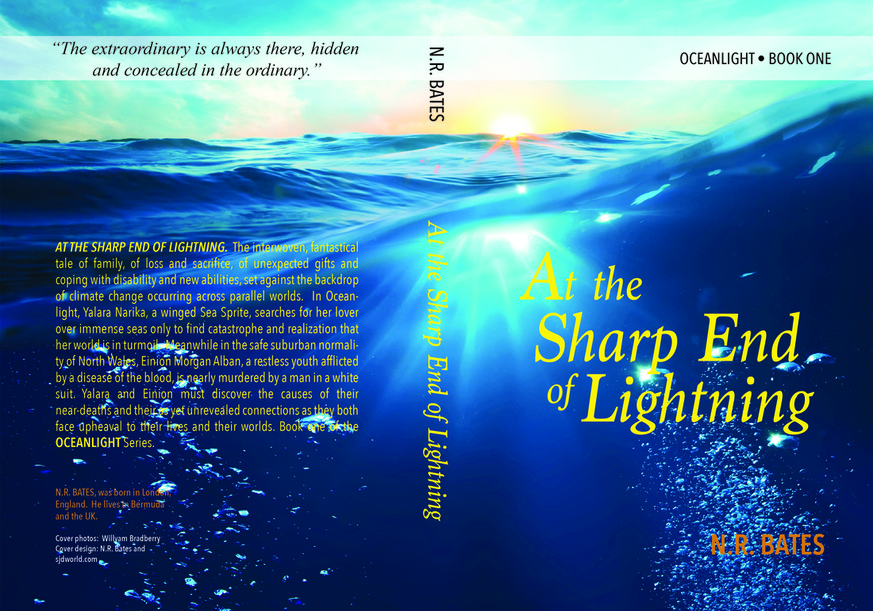 AT THE SHARP END OF LIGHTNING:
The interwoven, fantastical tale of family, of loss and sacrifice, of unexpected gifts and coping with disability and new abilities, set against the backdrop of climate change occurring across parallel worlds. In Oceanlight, Yalara Narika, a winged Sea Sprite, searches for her lover over immense seas only to find catastrophe and realization that her world is in turmoil. Meanwhile in the safe suburban normality of North Wales, Einion Morgan Alban, a restless youth afflicted by a disease of the blood, is nearly murdered by a man in a white suit. Yalara and Einion must discover the causes of their near-deaths and their as yet unrevealed connections as they both face upheaval to their lives and their worlds
BOOK ONE OF THE OCEANLIGHT SERIES


ISBN Number: 978-0-9931905-0-6 (mobi)
ISBN Number: 978-0-9931905-1-3 (epub; Coming soon)
ISBN Number: 978-0-9931905-2-0 (Print; Coming soon)

Amazon Link:
http://www.amazon.com/At-Sharp-End-Lightning-Oceanlight/dp/0993190529/ref=sr_1_1?ie=UTF8&qid=1428618966&sr=8-1&keywords=NR+bates
The Fall of Icarus (The Elevator, The Fall of Icarus, and The Girl)
Three interconnected short-stories set in Paris explore the issue of choice, survival and transformation. In the first story, a young man on his first business trip is waylaid by an aberrant elevator. In the pivotal tale, a young scientist re-imagines the Greek myth of Icarus and his fall to earth. In the final story, a young woman who cannot recall her own name relates the fantastical tale of a girl who can fly.
ISBN Number: 978-0-9931905-6-8 (mobi)
ISBN Number: 978-0-9931905-7-5 (epub)
ISBN Number: 978-0-9931905-8-2 (Print )
\
http://www.amazon.com/Fall-Icarus-Elevator-Girl/dp/0993190588/ref=sr_1_2?ie=UTF8&qid=1428618966&sr=8-2&keywords=NR+bates

---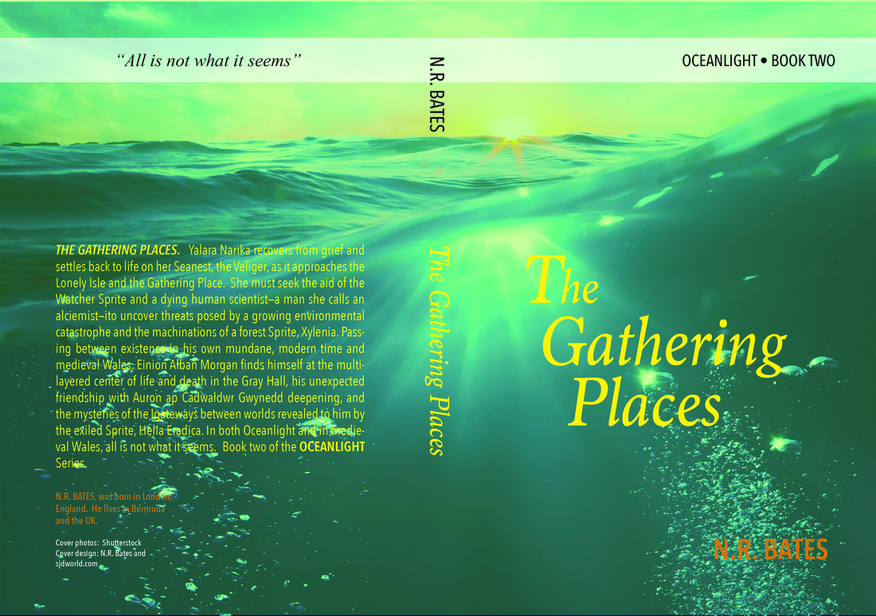 THE GATHERING PLACES: Yalara Narika recovers from grief and settles back to life on her Seanest, the Veliger, as it approaches the Lonely Isle and the Gathering Place. She must seek the aid of the Watcher Sprite and a dying human scientist—a man she calls an alciemist—ito uncover threats posed by a growing environmental catastrophe and the machinations of a forest Sprite, Xylenia. Passing between existence in his own mundane, modern time and medieval Wales, Einion Alban Morgan finds himself at the multilayered center of life and death in the Gray Hall, his unexpected friendship with Auron ap Cadwaldwr Gwynedd deepening, and the mysteries of the Igateways between worlds revealed to him by the exiled Sprite, Helia Eradica. In both Oceanlight and in medieval Wales, all is not what it seems. BOOK TWO OF THE OCEANLIGHT SERIES

Please note: I anticipate the links for this book will be active by the end of February...hopefully sooner.


---